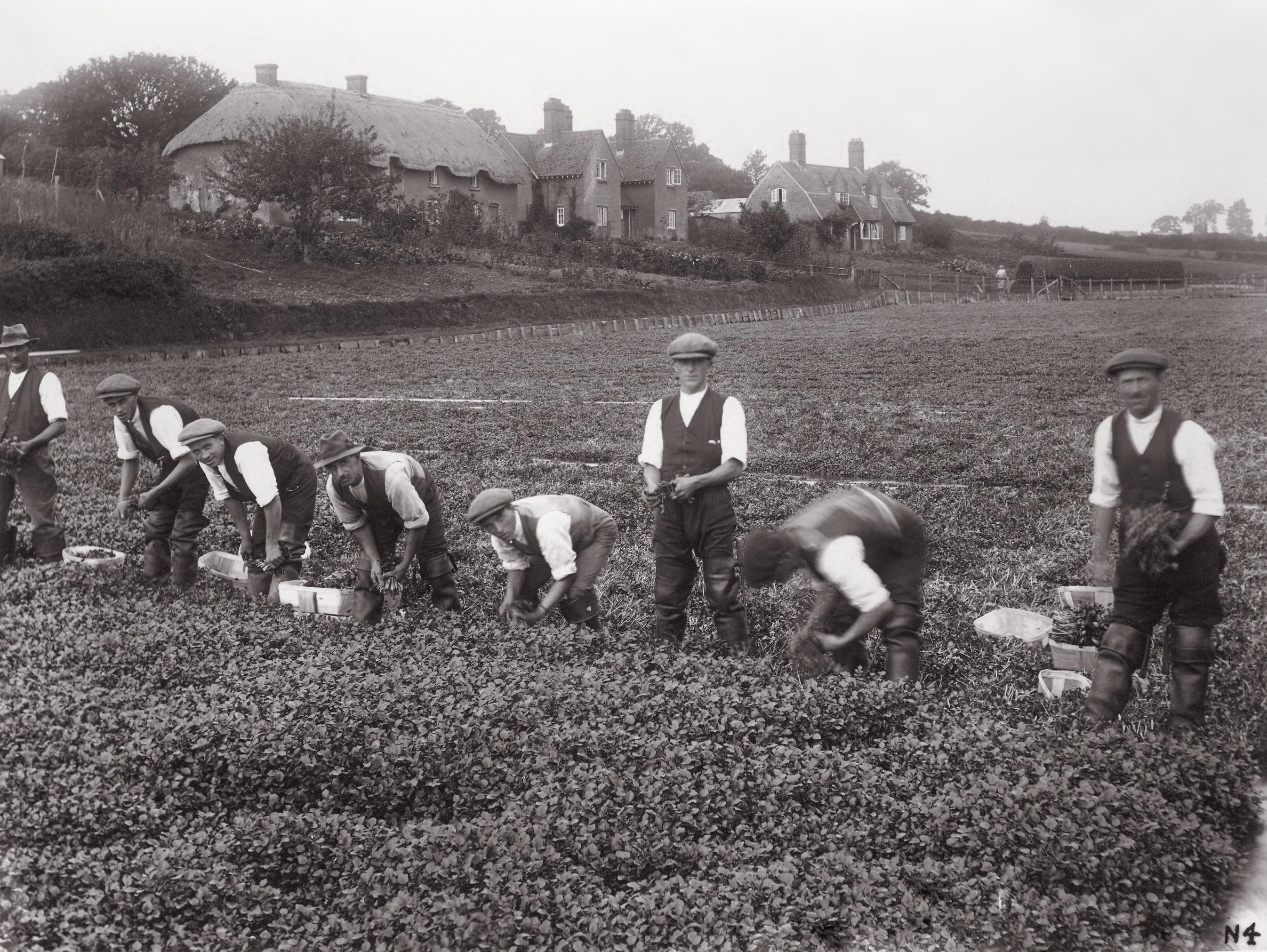 A Rich Culinary Heritage - Nine historical facts about watercress
Around 400 BC on the Island of Kos, Hippocrates, the father of medicine, is said to have located his first hospital beside a stream so that he could grow a plentiful supply of watercress to help treat his patients.

The Romans called it "nasturtium" which means "twisted nose".

Napoleon was a huge watercress enthusiast.

The plant's heyday was during the Victorian period when the development of the railway allowed tons of the plant to be transported up to Covent Garden Market.

One watercress seller who made good was Eliza James, who as a child of five hawked wild bunches of watercress around factories in Birmingham, but who later earned the nickname of "The Watercress Queen" because of her near monopoly on the London watercress restaurant and hotel trade.

The watercress industry continued to thrive during both World Wars when the country had to rely on home grown produce and watercress sandwiches at "high tea" became almost a national institution.

Watercress was a staple ingredient in school dinners; indeed several experiments conducted by the Ministry of Health in the 1930s concluded that watercress was excellent for promoting children's growth.

In the 1940s more than 1,000 acres of watercress were under cultivation but by the end of the 20th century that figure had shrunk to 150 acres. Gradually, despite its noble history, watercress gained a reputation as being just a garnish, served up at steak houses and posh hotels.

In 2003 British watercress farmers joined forces to once again raise the profile of this great British ingredient. A promotional campaign, "Not Just a Bit on the Side", was launched, which has resulted in the industry enjoying a renaissance, with watercress once again being recognised as the original superfood.